Softball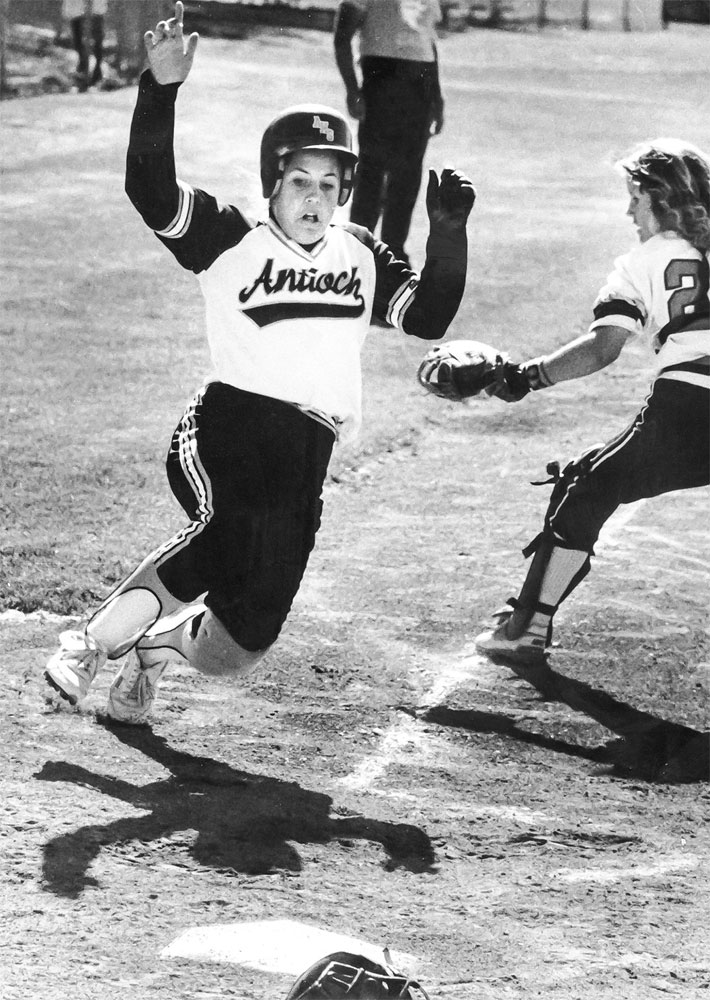 Melissa Young started off her high school career with a bang, being named to the All-BVAL first team her sophomore year, and leading her team to an undefeated 14-0 league record and title. The versatile catcher and infielder would continue her prowess on the diamond improving each year. Young was named to the first team All-BVAL team in her junior season and adding a All-East Bay selection as well. Melissa would repeat those honors in her senior season in 1992, while leading her team to another league crown. Young was named Top Offensive Player and team Most Valuable Player.
Melissa did not limit her success to the ball field as she excelled in the classroom as well, being named the Antioch High Scholar Athlete. Young parlayed her athletic and scholastic excellence into a scholarship to the University of Iowa.
At Iowa, Young continued her mastery on the diamond as a versatile infielder starting in her freshman season. Melissa followed that up with another fine season her sophomore season when she was also named to the Academic All-Big Ten squad. She was the only player that started all 58 games that year finishing second on her team in batting average and third in slugging percentage while amassing a stellar fielding percentage of .974, committing only three errors the entire season.
In 1995, she not only repeated her Scholar Athlete honors, but also led Iowa to the College World Series. Her dramatic home run pushed Iowa past Fresno State 1-0 in advancing. Iowa finished that season ranked third in the country. Melissa capped off her collegiate career with another trip to the College World Series. All in all Young was a four year starter for the Lady Hawkeyes and earned four varsity letters.