AHS Outstanding Coach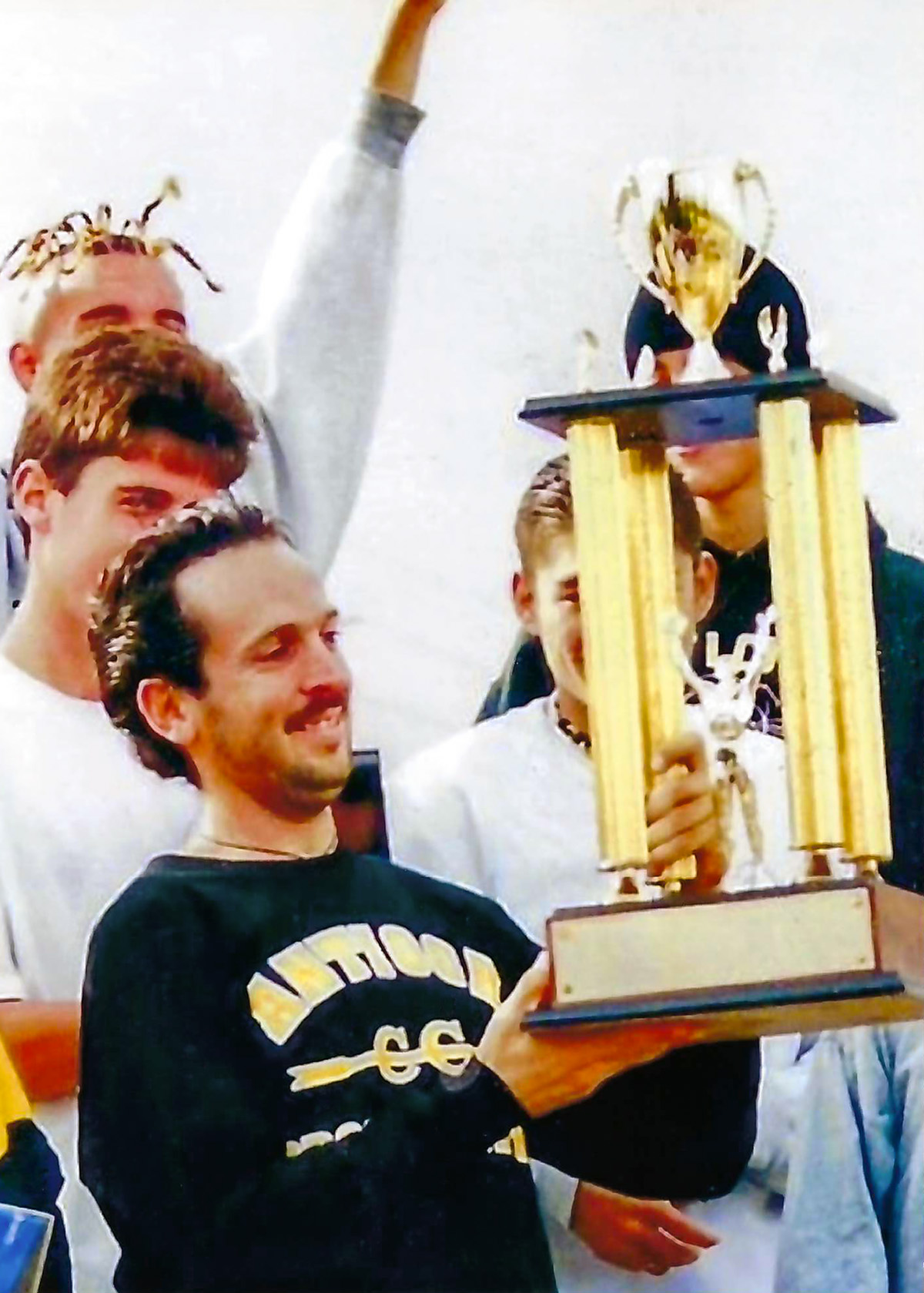 Through three decades, Michael Amorosa left his footprint on the trails around Antioch High School. He excelled as a cross country athlete at AHS graduating in 1988, and DVC where he went to the State Championships. Earning a full scholarship to the University of Hawaii, Hilo he qualified and ran in the snow at the NCAA Cross Country Championships in Wisconsin.
Michael came back to Antioch and became an Assistant Cross-Country coach with Tom Torlakson in 1995. He was hired as the boys and girls head coach in 1996 and for the next thirteen years enjoyed some of the most successful seasons in AHS cross country history. During that time, Coach Amorosa's runners never had a losing season and racked up a string of highlights, including a 3rd place finish in Division II Girls Cross Country State Championships and his boys' team beating De La Salle in 2001 to end their 10 year dual meet win streak at 99. His 1999 girls' team was inducted into the Antioch Sports Hall of Fame in in 2019.
In 1999 and 2000 his girls' team won the BVAL Cross Country Championship title. In 1998 his boys won the Division II NCS Championship and in 1999 his girls' team won the Division II NCS Championship. During his tenure, he coached many outstanding runners including previous Antioch Sport Legends inductees Janie Nolan, Chris Hernandez and Christine Perez
Michael and his wife Amanda currently work in the medical field and live in Placerville, CA with their two children Ameliana and Vinnie who both run for their high school's cross-country team.
Click on photo to enlarge.