Golf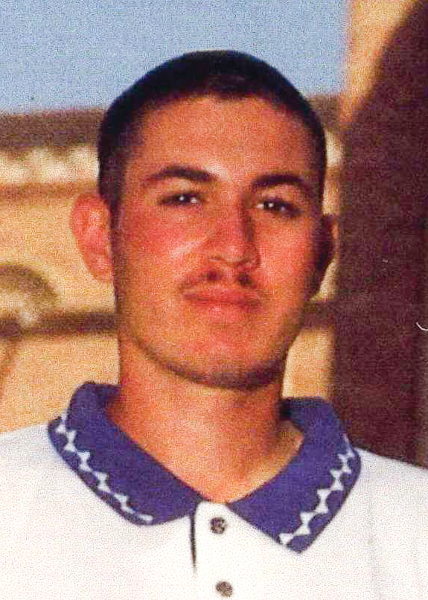 Antioch High School 1996
Starting in the middle 1980s, Antioch High School churned out collegiate golfers almost annually.
Larry Silveira (San Jose State, University of Arizona 1984), Scott Olds (UOP, 1987), Jeff Lyons (Oregon, 1988) and Chris Ryne (St. Mary's College, 1989) were all scholarship golfers who sported the Panthers' black and gold.
Holding up that tradition in the 90's was Michael Vera, a four-time Antioch team MVP and 1994 North Coast Section champion who earned a scholarship to UCLA.
"Antioch has a reputation of having good junior players," Vera told Antioch Ledger scribe Kerry Young after accepting his scholarship to UCLA. "They don't have a lot of money and they don't have as many privileges as some other kids playing at a public course, but they're competitive."
The 1996 Antioch graduate was a four-time All-Bay Valley Athletic League first-team performer also tied for seventh in the CIF Northern California tournament as a junior. That year, he won the BVAL title with an even par round of 72 at Rancho Solano Golf Course in Fairfield.
What made that title so special was, five minutes before he teed off he switched to a cross-handed putting stroke. Vera was that talented and versatile.
"He'd never done it before," Antioch coach Ron Olds told the Contra Costa Times. "He decided to do it because he's been putting so bad, and it worked."
Vera finished among the top 10 at NorCals as a sophomore, the same season he won NCS.
Vera was a standout even before high school, acing a hole in one at the Lone tree Golf Course (hole 14) and winning the Northern California Golf Tournament for ages 12 and 13 at age 12. Later he captured the under-14 division of the Las Vegas AJGA Tournament in 1992 and he also won the Antioch Junior Golf title at 14.
He led the Panthers to a BVAL title his freshmen season by recording the team's best scoring average. That set the tone for a superb four-year prep career that also included a two-year varsity stint on the basketball team. The 6-foot, 165-pound guard averaged 15 points per game and shot 40 percent on three-pointers as a senior.
Shortly after the basketball season, he opened his senior golf campaign by winning the Joe Gambetta Invitational at Lone Tree, by shooting a 2-over-par round of 73. He actually tied Alhambra junior Chad Navarro, but then won in sudden death. He made 14 straight pars during regulation of his round, and then made two more in the playoff to win.
"It definitely wasn't exciting golf," Vera told Young afterward. "It was tough out there. It was rainy, windy. … It was hard concentrating on just golf."
But Vera's versatility and ability to adapt is what attracted colleges to him. He picked UCLA, where he lettered for four years, because of its superb home courses, tradition and location. The Bruins won the 1988 NCAA title and over the years produced such standouts as Corey Pavin, Duffy Waldorf and Steve Pate.
After graduation from UCLA, Vera set a then Lone Tree Golf Course record with a round of 63.