Football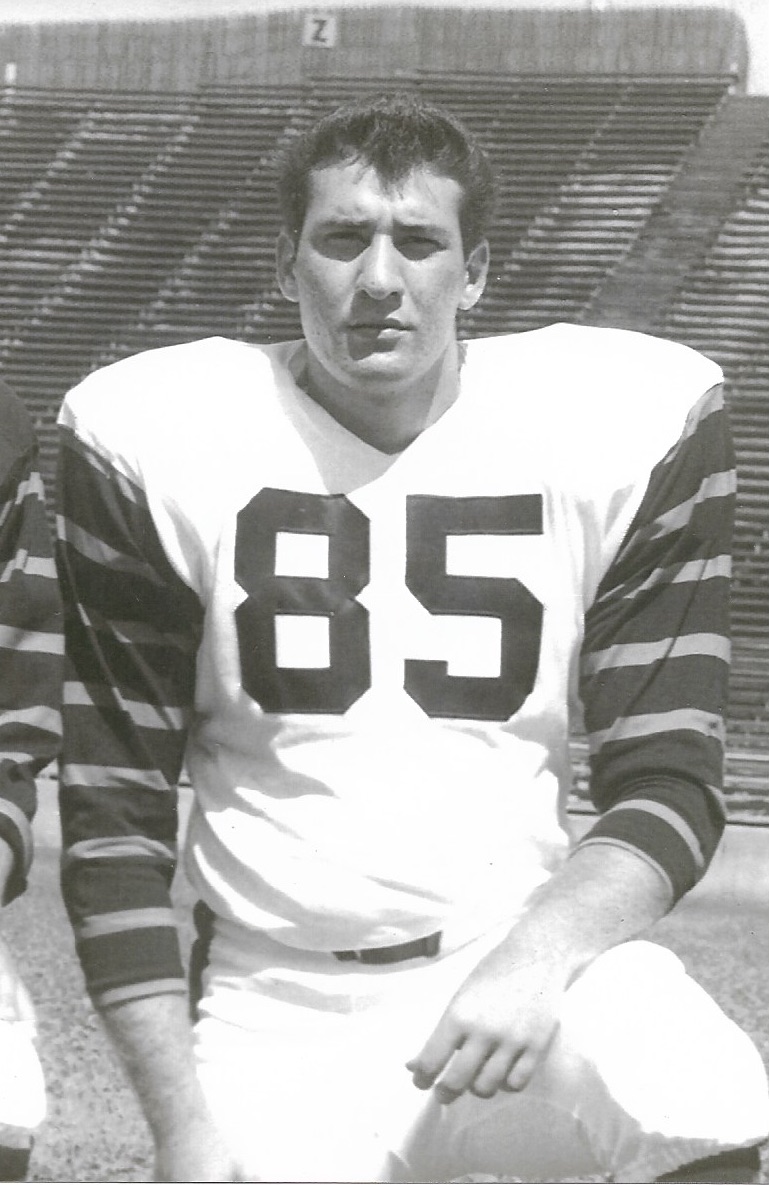 This 1963 Panther graduate was a spectacular standout on the field and in the classroom as evidenced by his four-year athletic scholarship to the University of the Pacific (UOP). Mike was a two way starter on the UOP freshmen team in 1963 and was a starting linebacker the next three seasons on the varsity team. Zoli won the UOP "Tigers" Award for football and was a two-time recipient of the prestigious Eddie LeBaron award commemorating outstanding scholarship for a starting letterman.
His college career was preceded by a spectacular prep career at Antioch High. As a two-way starter, Mike teamed with fellow Sports Legends Hall of Famers, Ron "Bogie" Edwards (2007), Ron Morelli (2010) and John Joseph (2013) in leading the mighty Panthers to a league co-championship their senior season of 1962. Mike was named Player of the Week twice by the Quarterback Club. Zoli was Co-Captain while being named to the first team All-Contra Costa Division as an offensive guard. He continued receiving post-season awards by being named to the first team All-Metro team and the third team of the All-Northern California squad. Zoli was named an alternate in the very select North-South Shine All-Star game.
Mike completed his high school career with a superlative 3.86 GPA and was honored as the winner of the National Football Foundation Scholar-Athlete Award for Northern California, the Elks Club National Foundation Scholarship, The University of California Thomas scholarship and the University of Pacific honors at entrance award. Zoli also excelled as a three-year starter in basketball. In 1967 Mike was named to the Antioch Ledger's Cream of the Crop. Honoring the top football players from 1950-67. He was named to the first team offense at guard and the second team defense at linebacker.
Pirozzoli earned his Bachelors of Science Degree in Pharmacology from UOP in 1968 where he was honored with seven distinguished awards at graduation. Mike served as a pharmacist for 40 years
before his retirement in 2010.