Wrestling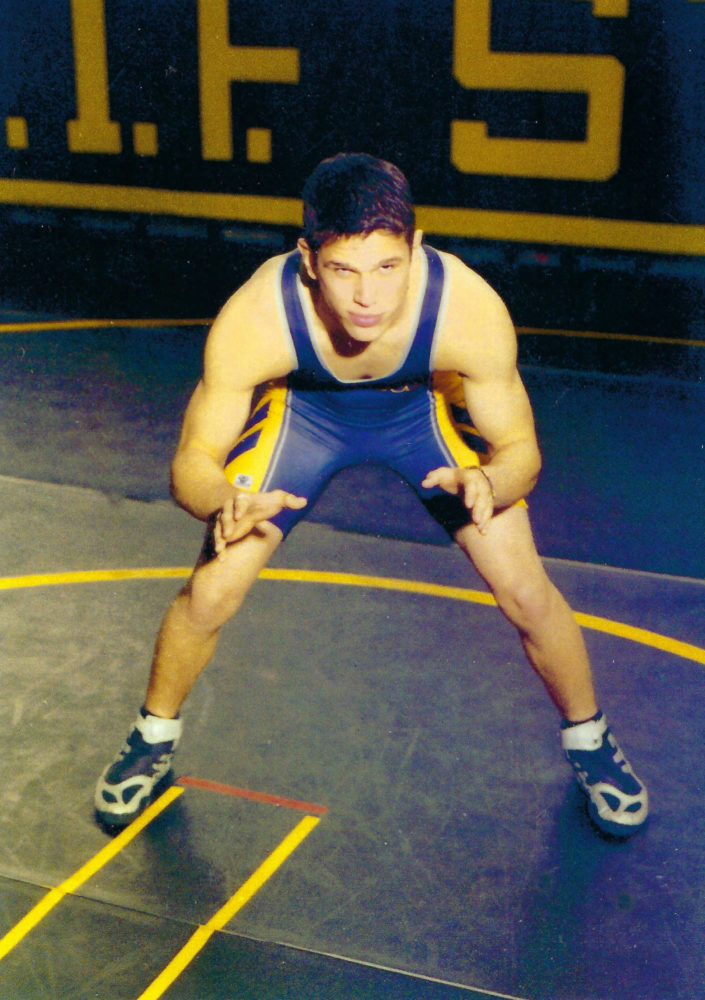 Nathan Bingham may be soaking up the sun in Hawaii today, but, back in the day, at Antioch High School, he was basking in success on the Panthers' wrestling team.
In 2004, he was a force to be reckoned with in the 142 pound weight class. The year before he finished second in the North Coast Section tournament at 137 pounds. One year later he won the NCS title at 142 and was headed to the California Interscholastic Federation (CIF) tournament for the second time. To make it to the CIF tournament you must be one of the top 33 wrestlers in your weight class.
Nathan won his first two matches, and then suffered a defeat. He fought back hard and finished 7th place in the CIF State tournament. Nathan stated, "That had been my goal, I wanted to place."
He was a two-time California State Meet qualifier, placing seventh in his class his senior year. Nathan also was a Bay Valley Athletic League champion in his junior and senior years, after placing second in his sophomore.
In addition to finishing first in North Coast as a senior, and second as a junior, he was named one of the Contra Costa Times Top 50 male athletes of 2004.
Bingham hadn't planned to wrestle. A friend recommended he tryout, since, as a freshman, he was too short for basketball. He decided to give it a go and was immediately hooked. "We got a new coach in my sophomore year and things took off," he said. "Wrestling was making a resurgence."
Even though Bingham wasn't part of a championship team, the Panthers won the title the year after he graduated, he was "happy to be part of the run up to that resurgence, after a long drought."
And, it ran in the family, his younger brother, Jacob, was also a wrestler who won a title. "He was a big guy, 189-pound division. We were always doing things together."
After high school Bingham opted to head west to Hawaii where he attended BYU-Hawaii and started a small business when he was 19. Presently, his business is going strong and he's looking forward to celebrating his 10th wedding anniversary with wife, Martina.