Wrestling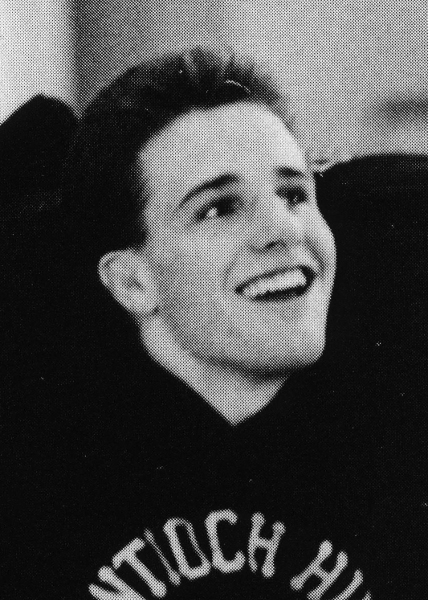 To win a CIF team title in any sport takes some extra special and even unexpected performances.
Pat Sweeney, a 1988 graduate, came through with a doozy helping Antioch High win its only State wrestling title that same year at the University of Pacific in Stockton.
Unlike most CIF sports that are broken down by divisions, State wrestling pits all comers, so to win a State crown individually or as a team is an extra-ordinary accomplishment.
Sweeney, who didn't even win a North Coast Section crown — he finished second in the 132-pound weight class — took third at State after eliminating the number 1 and 2 State ranked wrestlers helping the Panthers capture the title with 89.5 points compared to 66 for runner-up Capistrano Valley of Mission Viejo.
Sweeney was one of four State placers for the Panthers; including the team's only champion Jason Verduzco. That 1988 team was inducted into the 2010 Sports Legends class.
"The State tournament is unique because you can sometimes win with a few individuals," Coach Steve Sanchez told the Contra Costa Times before a 2008 team reunion. "We not only had a team that could go to the State tournament and win but also if it was a dual meet tournament, we'd be right in there also."
Sweeney was a huge part of that team, taking first place at four tournaments: the Reno Sierra Nevada Classic, the Clovis/Pepsi Invitational, the San Marin Green and Gold and the DVAL Championships, the second year in a row he captured the league crown. He also second place at Arcata and third place at the Overfelt Tournament.
He finished 41-4 that season — winning the most matches on the team — and earned the Coaches' Award from Sanchez. Other awards he won his senior year were: The Golden State Wrestling Club Scholarship Award, the Albert Seeno Athlete of the Week award and Wrestler of the Week award. His vast improvement to his senior year was a big reason why the Panthers won it all.
As a junior Sweeney was 28-9 and took fifth at NCS. Besides winning a league title, he was third at the Bellarmine Tournament, fourth at the Reno Sierra Nevada Classic and sixth at the Overfelt Tournament.
As a sophomore, he went 10-3 on varsity, taking fourth at the Far Western Junior Olympics Freestyle and fifth at the Overfelt Tournament. He was the DVAL junior varsity championship that season, the second straight year he won it. As a ninth-grader at Park Junior High, Sweeney also won the title.
In all, Sweeney placed at the State meet once (third), placed at NCS twice (second and fifth) and was two-time varsity and two-time junior varsity DVAL champion.