Football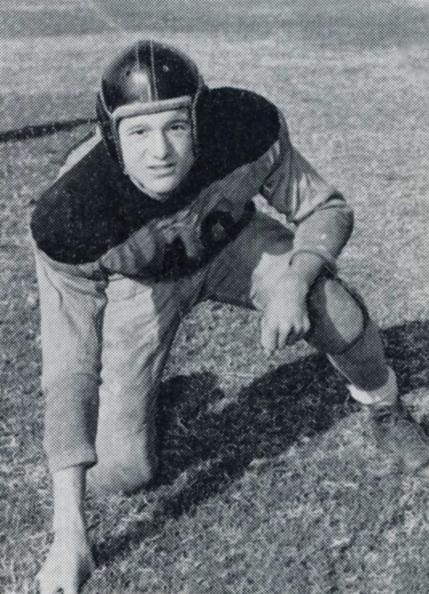 By the time he graduated from Antioch High School in 1950, Ray Salazar had helped usher out one of the most spectacular eras in Panther football history.
"Big" Ray Salazar was imposing at 6-foot and 185 pounds in his day. As a junior, he earned All-Contra Costa County Athletic League (All-CCCAL) honorable mention, when he started at offensive end opposite Antioch Sports Legends Hall of Fame inductee (2007) Jack Garrow. Salazar was selected co-captain for the game against John Swett.
As a senior, he was named All-Northern California (NorCal) and All-CCCAL at defensive tackle.
A leader on the field, he was also held in high regard off the field, serving as Class President.
Salazar blossomed as a senior in the 1949 season. Three times that year, he was selected co-captain, and was a first-team All-CCAL selection at defensive tackle.
Opposing coaches Tony Knap, of arch-rival Pittsburg, and Phil O'Neill, of Mt. Diablo, both named Salazar as one of the league's six best players at any position. The crowning individual honor came shortly after when a panel of coaches and sports writers made Salazar the only CCAL player selected to the All-NorCal football team.
Salazar becomes the eighth of Antioch Sports Legends Hall of Fame inductee Jack Danilovich's players to be inducted into the Antioch Sports Legends Hall of Fame. He joins Garrow, Duane Putnam (2007 ), Worth Shaw (2007, Community Leader), Jesse Cone (2008), Nick Rodriguez (2009, Male All-Around), Jim Coalter (2010, Male All-Around) and Joe Harlan (2011).