All Around Female Athlete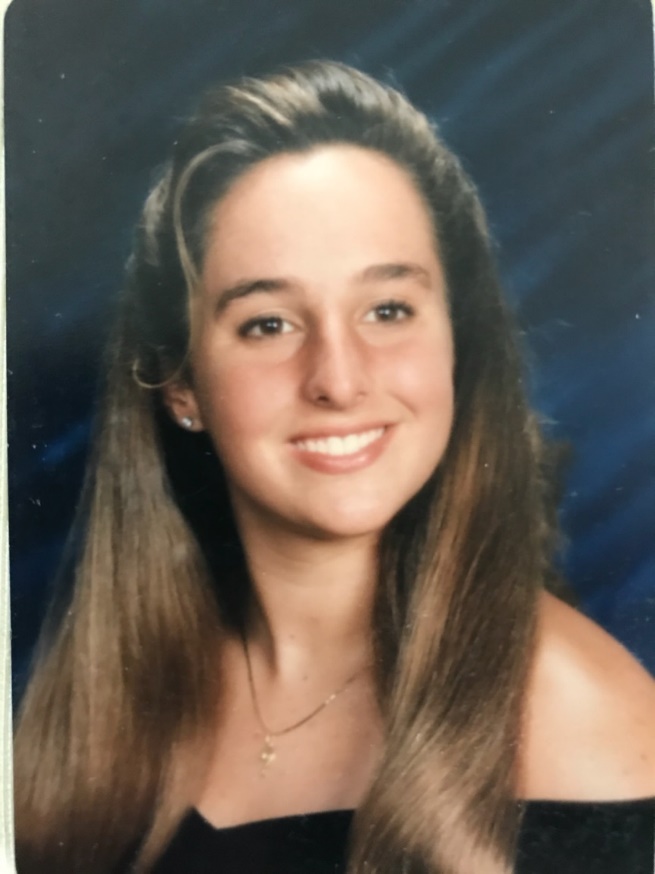 A three sport star at Antioch High, Rebecca Beal wrote one of the most outstanding careers in the pool during her prep career. Beal played basketball for three years, before sitting out her senior season to focus on water polo and swimming.
In the pool Beal was amazing as part of the inaugural girls water polo team at AHS in her junior year. She followed that up with an amazing senior season where she scored a spectacular 94 goals in leading her Panther teammates to tournament victories at Novate and Pinole on the way to an undefeated 25-0 season and a North Coast Section Championship. Rebecca was named Athlete of the Week by the Contra Costa Times, 1st team All-BVAL and capped the year by being named 2nd Team All-American by the National Interscholastic Swimming Coaches of America.
Rebecca was a four year letter winner in swimming culminating her career with team MVP honors in 1994. She was the BVAL champion in the 100 meter breaststroke, while setting a school record and participated in three consecutive North Coast Section championships finishing 5th in 1994. Beal excelled in the classroom as well being named a Scholar-Athlete for four consecutive years.
After graduation Rebecca enrolled at San Diego State on a partial swimming and water polo scholarship, extending that to a full ride scholarship after her sophomore season. Beal was a four year letter winner in water polo leading the Aztec women to four consecutive post season appearances that resulted in a 2nd Place finish in 1995, third place finishes in 96-97 and a seventh place finish in 1998 at the NCAA Championships. She was also named All-Western Athletic Conference Scholar Athlete.
She was also a four year letter winner in swimming as well, as she capped her career as a finalist in the 100 meter breastroke at the Western Athletic Conference Championships. At the time of her graduation from SDSU, Rebecca was ranked in the top three All-Time performances in three separate swimming events .