2006 DVHS Track & Field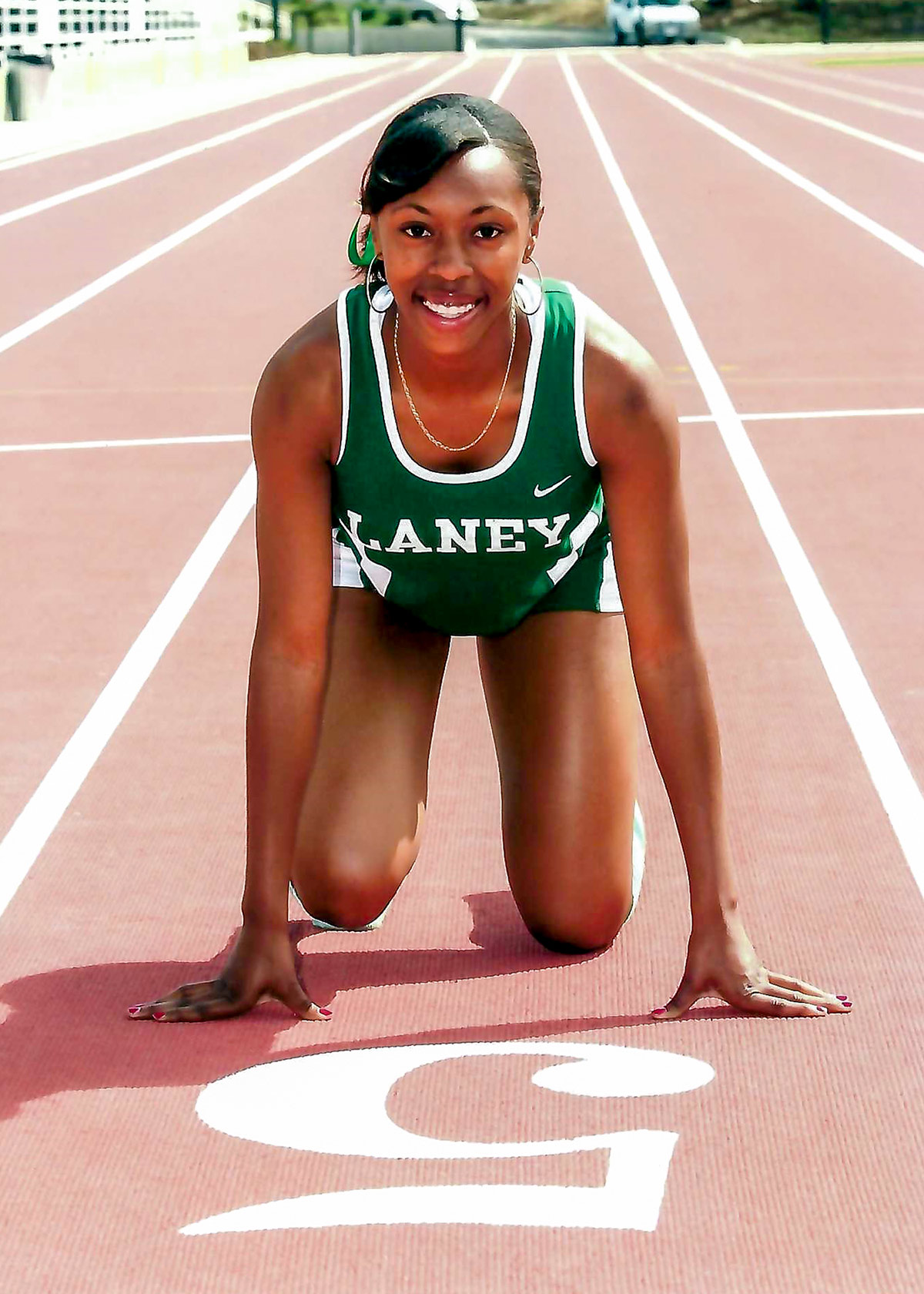 Robyn Hunte began her outstanding track and field journey as a freshman. Over the next 4 years under the tutelage of Coach Bernard Stephens, Robyn would become an integral part of the Deer Valley girls sprint team, running the 100 and 200 meters along with the 4×100 and 4×400 meter relays for the Wolverines.
League meet success began early for Robyn when she won the Bay Valley Athletic League 100 meter title and placed 2nd in the 200 as a 9th grader. As a senior she would repeat that 100 meter championship, running a season best 12. 32 seconds. Over her career she and her relay teammates would qualify for the State Track and Field Championships 4 times, 3 times in the 4×400 relay and once in the 4×100 meter relay.
At the North Coast Section qualifying meet, Robyn would finish 2nd in the 200 her freshman year and would win the 100 and finish 2nd in the 200 both her junior and senior seasons.
As a senior Robyn's versatility would be recognized by being named Bay Valley Athletic League Most Valuable Track Athlete. That year she was also honored by her coaches as Deer Valley High School track and field Co-Captain.
After high school Robyn attended Laney College where she was named Freshman of the Year after winning the California State Community College long jump title and finishing 6th in the 100 meters.
Robyn finished her college running career as a Golden Bear with the University of California, Berkeley track and field team. Her personal records are 11.91 for 100 meters, 24.8 for 200 meters and 19'4" in the Long Jump.
She finished her education at Oklahoma City University where she received her post graduate nursing degree. She exemplifies the term of what it means to be a "Student Athlete".