1989 AHS Golf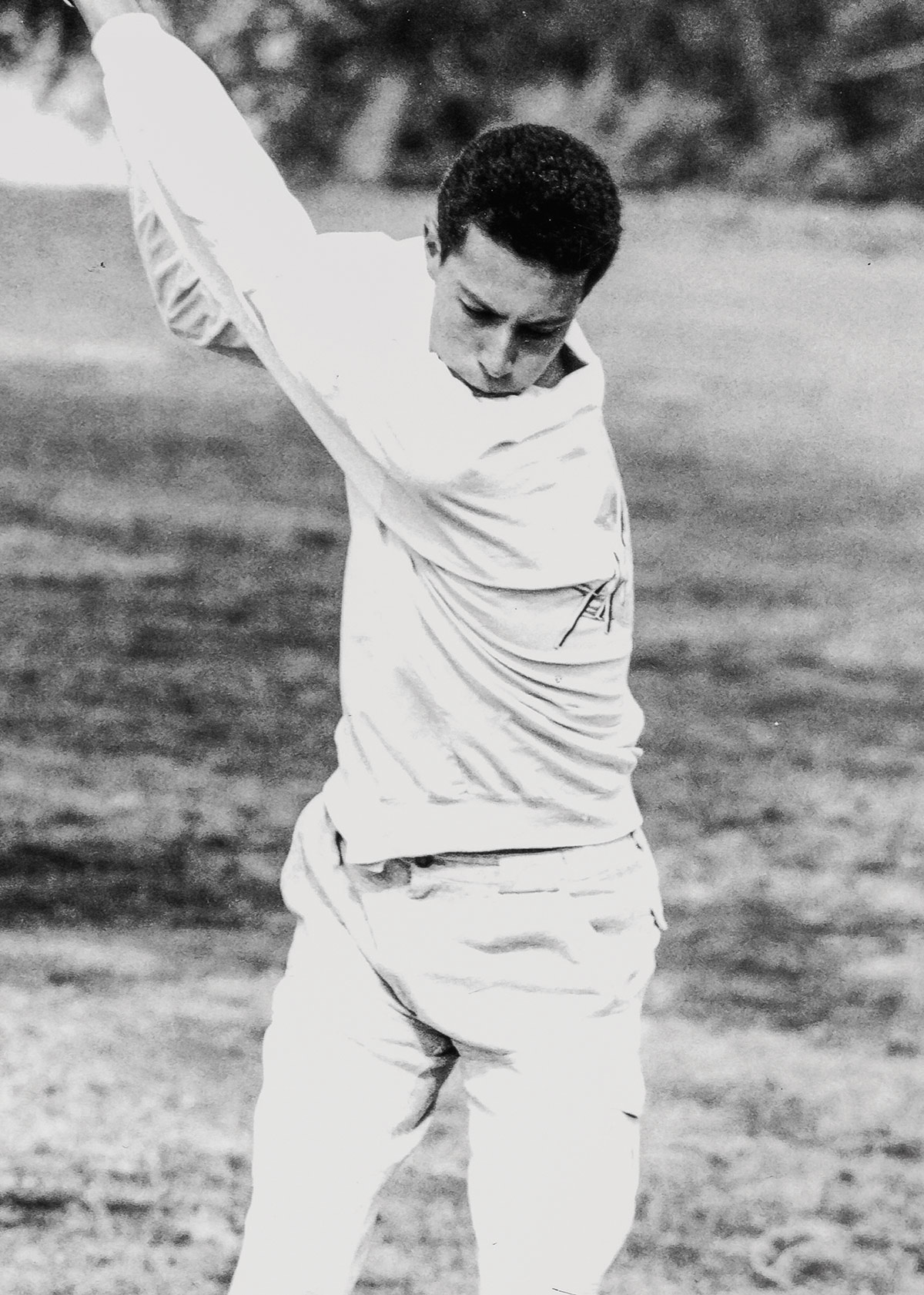 Most all accomplished golfers start playing at a very young age. Sam Raines was no exception as he played in several Junior Golf Tournaments all over Northern California. As a 14 year old, he finished tied for first in the NorCal Jr Golf Association tournament played at the prestigious Round Hill Country Club. Another one of his many highlights was when he qualified to play in the 1987 United States Junior Amateur Championship played at Singletree Golf Club in Edwards, Colorado. Also while competing for the North in the annual Northern California Golf Association High School Invitational, Sam finished 6th behind first place finisher Scott Olds (ASL 2013 Inductee) and Phil Mickelson who finished third.
When Sam entered Antioch High School, it didn't take long for the golf team know that they had a future "blue chip" player on their team. As a freshman in 1986, Sam placed 7th in the North Coast Section championships. He followed up his fantastic frosh season with an even more impressive sophomore performance. His 1987 Golf Team won both the NCS and the Northern California Championship. Individually, he tied for 2nd at the NCS. He was First Team All-League (10-11-12) and was team MVP his senior year. In 1989, the AHS golf team received the NCS CIF Distinguished Scholastic Achievement Award. The team achieved a cumulative grade point average of 3.28 while actively participating in interscholastic athletics.
In Sam's junior year in high school, he was offered a full scholarship to play golf for the United States Military Academy at West Point. He eventually decided to go to Junior College, and he attended San Joaquin Delta College where, in 1990, his team finished second among all of the State's JC'S.
Currently, Sam lives near Yosemite National Park with his wife Jennifer and their three children.