Wrestling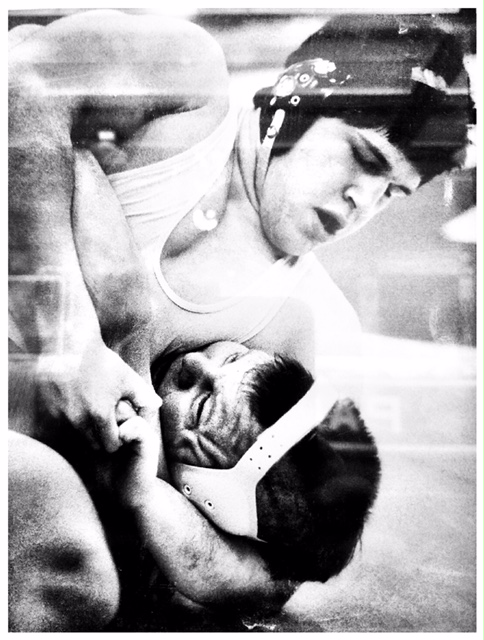 Sean began wrestling at the Age of 4 with the Golden State Wrestling Club and embarked on a much decorated wrestling career over the next 20 years. In his freshman year he placed 4th at the DVAL Championships while still in Jr. High. Sean amassed an amazing high school career, winning the league championships three consecutive years while never losing a league match. Ponce placed 4th at North Coast Section as a sophomore and qualified for the State Meet as a junior. In his senior year, he notched a North Coast Section Championship that vaulted him into the State Meet and came up one win shy of placing individually, but his performance gained valuable team points that catapulted the mighty Panthers to the school's first ever State Championships. That 1988 AHS Wrestling team was inducted into the Sports Legends Hall of Fame in 2010. Sean also placed 1st and 2nd in the California Greco Roman and Freestyle Championships and was a member of the California contingent that wrestled in the USA Nationals.
Sean was also a very polished football player, starting all three years as a lineman and a specialty kicker. He was 1st team All-DVAL and All-East Bay at offensive tackle, in addition to being named 2nd All-Bay Area in his senior year. He played in the Contra Costa-Alameda County All-Star Game and was a teammate of future Heisman Trophy winner Gino Torretta.
After his magnificent prep career Ponce enrolled at Brigham Young University where he played football for two years including a trip to the 1991 Holiday Bowl where his teammate was another Heisman Trophy winner, Ty Detmer. After serving a two year church mission Sean returned to BYU and earned a partial wrestling scholarship while lettering three years. In 1995 he placed 2nd at the Western Athletic Conference Championships and was named 1st Team Academic All American by the National Wrestling Coaches Association.
Upon receiving his degree from BYU, Ponce entered medical school where he was class president and a top student. Since 2004 he has been a board certified physician with many honors in the Greater Salt Lake City area.