Wrestling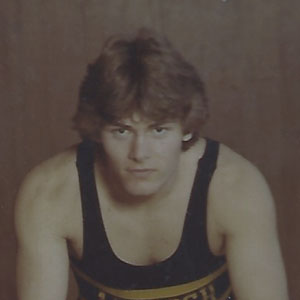 In 1980, the Antioch High School Wrestling Team welcomed sophomore Shannon Felix to their squad. At the time, little did they know that he would go on to become one of the most successful wrestlers in the history of AHS.
The 1982 Antioch graduate won the DVAL League Championship as a sophomore and then went on to place sixth in the North Coast Section Championships. In his junior year, Felix once again won the DVAL League Championships and managed to place 5th in the North Coast Section. Those first two years of his outstanding wrestling career would become the foundation for a fantastic season his senior year at AHS.
In his final year, Felix would become the first AHS wrestler to win 3 consecutive DVAL Championships, 1980, 1981 and 1982. This is considered a rare feat in any wrestling league, particularly a strong one like the DVAL. Felix finished second in the North Coast Section and qualified for the CIF State Wrestling Meet.
After his outstanding senior season, Felix was selected for the Martin Olavarri Award voted on by league referees. The Criteria for this award was based on Accomplishments, GPA, Attitude and Sportsmanship. I wanted to win it for my mother (Linda), Felix said, "When I was a freshman and Bill Dupree (ASL Inductee 2016) received it, she said wouldn't that be nice if you could win that when you are a senior."
Felix finished his high school wrestling career by competing in the High School Freestyle State Championships and in the Junior National Freestyle Championship.
Shannon continued his career upon graduation and was a Junior College All American in 1984 and earned a wrestling scholarship to San Jose State University in 1985. He would finish in third place at the Western Athletic Conference Championships in 1985.