Swimming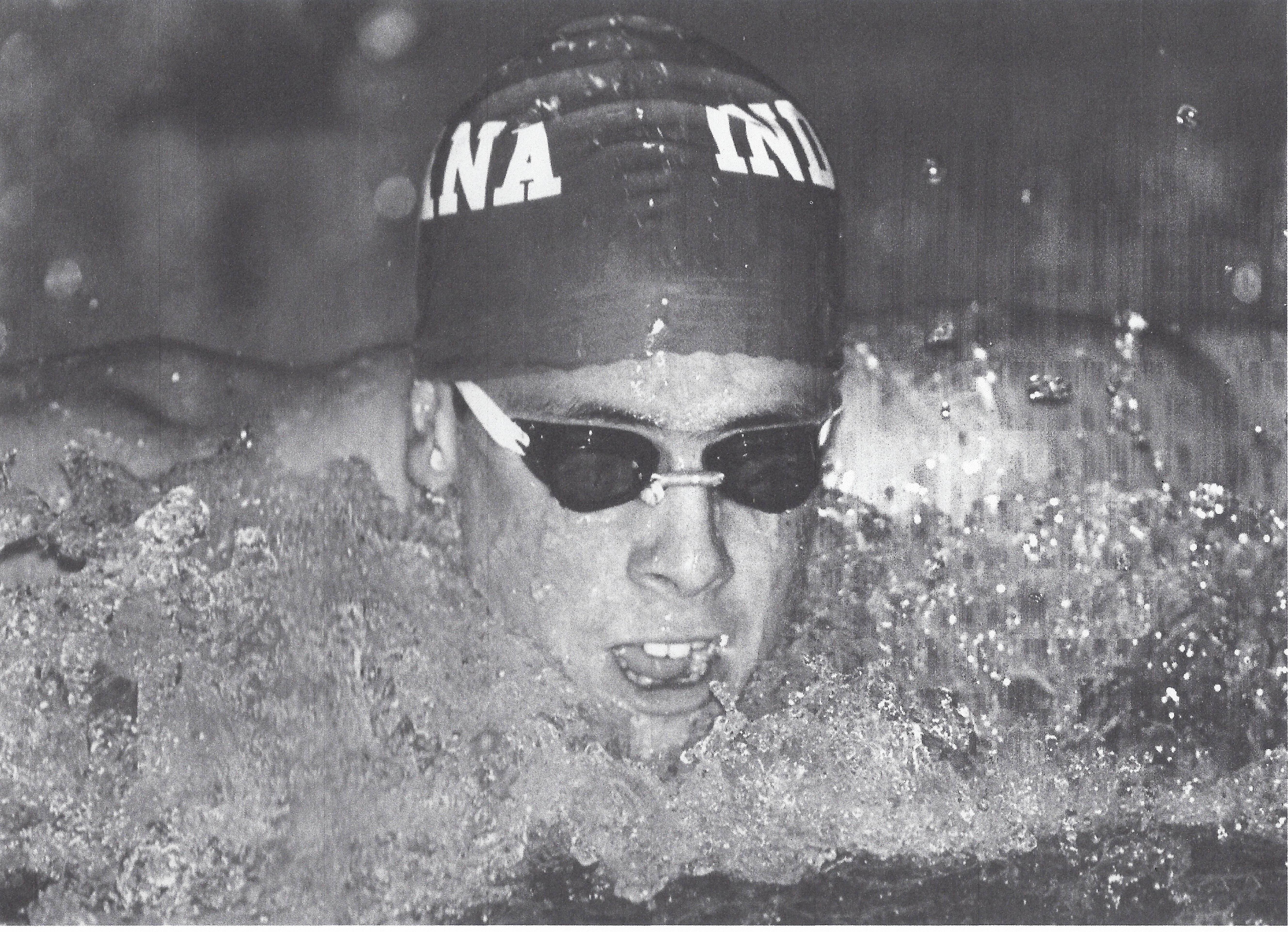 Antioch High School 1991
As a swimmer, Stephen Sanchez was in it for the long haul. The 1991 Antioch High graduate specialized as a distance swimmer, and was one of the best in the country.
As a senior at Antioch, Sanchez won the 500-yard freestyle at the North Coast Section finals in 4 minutes, 29.30 seconds, a meet record which stood for seven years. Stephen also placed third in the 200 individual medley in 1:53.60. Both performances earned him first-team All-America honors.
It was the second such honor for Stephen, who earned All-America in the 200 IM as a junior with an NCS-winning time of 1:52.52. He was also third in the 500 freestyle that year, in 4:37.99.
Stephen was a three-time Diablo Valley Athletic League champion in the 200 IM, and won the 500 free as a sophomore and as a senior. Stephen had a personal duel with Northgate's Chris Lane, finishing second to Lane in the DVAL 500 final and third behind Lane in the NCS final. He got him the next year, beating him in the league final then beating him by less than a second in the NCS final.
Sanchez began swimming with the Delta Waves under coach Craig Carson, then moved to the Concord-Pleasant Hill Swim Club when he was ready for a more competitive program. Though he specialized in distance freestyle, Sanchez was an All-America in the 200 butterfly. As an 18-year-old, he was ranked 11th in the nation in the 200 IM, 17th in the nation in the 200 fly and 15th in the 400 IM. With the CPHSC, he was the leading point scorer in his age group twice in Pacific Swimming, earning Outstanding Swimmer in the 15-16 and 17-18 age groups.
He earned a scholarship to the University of Indiana, one of the NCAA's perennial swimming powers, and in 1992 qualified for the U.S. Olympic trials.
Stephen earned his degree from Indiana and chose to remain in the Hoosier State. He is an assistant coach at Fishers High in Fishers, Indiana. He is also a coach with the Fishers Area Swimming Tigers, one of the top 40 age-group developmental programs in the country, and was named the Indiana State Coach of the Year for 2014.