Softball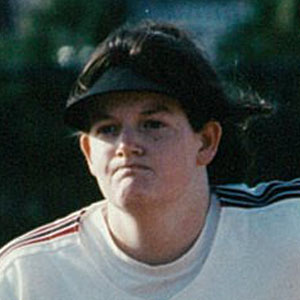 Dynamic pitcher Tasha Cupp highlighted a stellar senior year in 1994 at Antioch High by being named the Bay Valley Athletic League Player of the Year. Cupp was named 1st Team All-BVAL and 1st Team All-East Bay. She led the Pantherettes, being named team MVP.
Tasha catapulted her prep softball success to the diamond at Harvard University, where she rewrote the Crimson record books. Cupp was All-Ivy League all four years of her collegiate career, being tabbed to the First Team in 1998 after three consecutive 2nd Team selections in 95, 96 and 97.
1998 was a banner year for Cupp and the Crimson softball team as she led her team to a perfect 12-0 league record while winning the Ivy League Championship for the first time in program history. They followed that with its first NCAA Tournament appearance. Tasha not only was named Ivy League Pitcher of the Year in 98, but on April 28th she recorded a perfect game in a 3-0 victory over Rhode Island. That moment was selected as one of the 25 most memorable moments in Harvard sports history as the first perfect game pitched.
In 2013 Tasha was inducted into the Harvard Varsity Club's Hall of Fame. At the time of her induction Cupp owned the school records for career wins (59), shutouts (17) and innings pitched (563.1). She also finished her epic career with a 1.80 ERA and 475 strikeouts. Tasha is still ranked in the top 10 in 11 different career pitching categories and 18 of the top performances in a single season.
After graduating from Harvard with a degree in economics, she entered the financial sector and later received her Juris Doctorate Degree from the University of Virginia Law School. Tasha lives and works in the Bay Area.