Baseball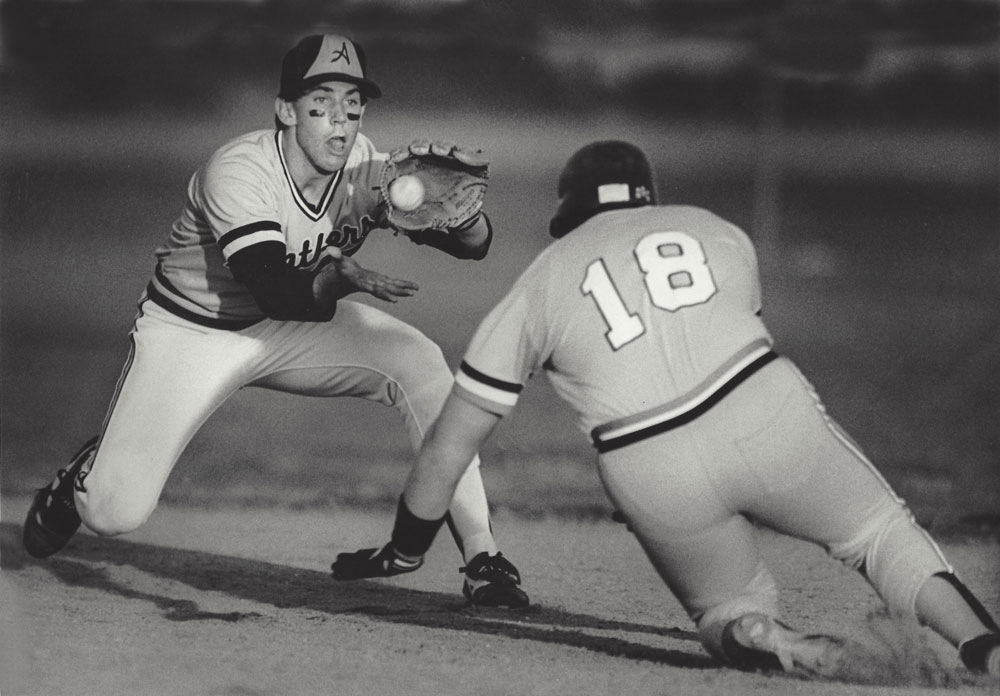 Tim Foote definitely started his high school career off on the right "foot". In 1985, his sophomore year at Antioch High School, he led the JV team with a .518 batting average. In Tim's junior year at AHS, he led the Bay Valley Athletic League in hitting with a .489 batting average. His average still ranks as the 8th best all time for an AHS or Deer Valley High School player. He was rewarded by being named 1st Team All-BVAL and 2nd Team All-East Bay. Tim pounded pitchers with a .755 slugging average and a .574 on base average. In Tim's senior year he quieted down somewhat with a .357 batting average and was once again named 1st Team All-BVAL. He compiled these lofty batting averages while playing outstanding defense.
Tim's baseball career really began to soar at Diablo Valley College in 1988 and 1989. In his freshman year at DVC, he was a unanimous selection as the 1st Team All-Golden Gate Conference shortstop. His .404 league batting average earned him a 2nd Team All- State selection. In his sophomore year, Tim had given himself a very tough act to follow. All the slick fielding shortstop did was hit .422 in league and .385 overall. His 77 base hits ranked second in the state. He was selected unanimous 1st Team All- Golden Gate Conference and 1st Team All-State. He was also named the GGC Player of the Year. His league batting average of .404 and .422 still holds as DVC's all- time best.
In 1990, Tim accepted a full baseball scholarship to Lewis and Clark College in Idaho, he played his junior year and batted .320 but sustained an injury that prevented him from finishing his senior season.
In 2000, Tim was named to the DVC All Half-Century Baseball team and in 2008 he was inducted into the DVC Athletic Hall of Fame.