The 2019 Alumni BBQ scheduled for July 20th has been postponed to August 31st.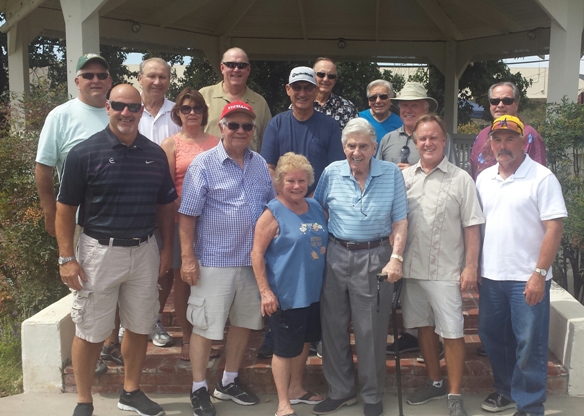 The Alumni BBQ scheduled for July 20th has been rescheduled to August 31st. The time and place is the same, from 5:00-8:30 at the gazebo on the Antioch Historical Museum lawn and BBQ area. All inductees, volunteers and supporters of the Antioch Sports Legends are welcomed to a free BBQ dinner by Kinders. We will feasting on BBQ chicken, tri-tip, potato and toss salads and desserts. Refreshments will also be provided. During the evening we will be awarding the 2019 Mike Lucido Award to the MVP of Antioch and Deer Valley High's baseball team
Please RSVP to sportslegends.com by Sunday, August 25. If you have any questions call Tom Lamothe At 925-639-2536 to be sure your on the guest list.