Snelson Family Honors 2010 Inductee Coach Bill Snelson With Donation to ASL Museum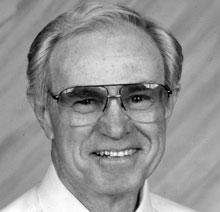 The Antioch Historical Museum's Sports Legends Program Co-Founders, Alumni and volunteers would like to take this opportunity to thank Joyce, Eric and Inger Snelson for your recent very generous donation to the Antioch Sports Legend Program and Museum in the in the memory of your husband, and father Coach Bill Snelson HOF 2010.
We are very proud of having one of the best displays representing local sports history in Northern California. Your family can be certain that your donation will be used wisely for the continuation of the Antioch Sports Legends Program and Museum.
Due to the support of friends such as yourselves in Antioch and surrounding areas; future generations of Antioch residents will be able to enjoy our past, present, and future sports history.
Thank you once again for your families kind support.