The 2019 Mayor's Cup, Sunday, June 2nd at Lone Tree Golf Course -May 27 Deadline for sign-ups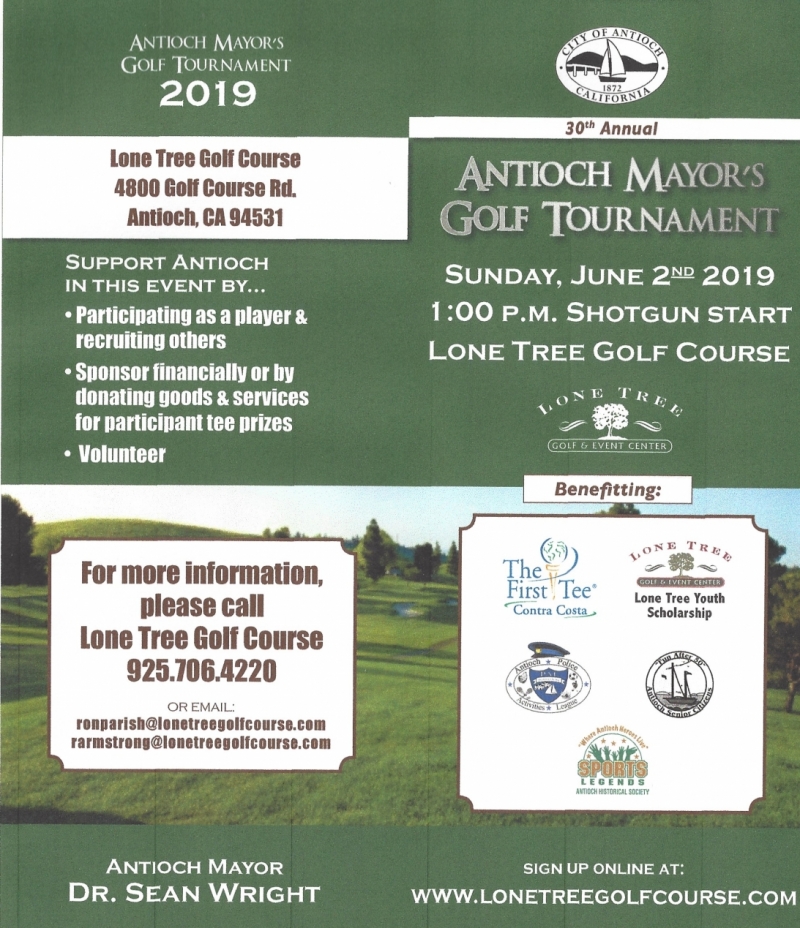 The Antioch Sports Legends has been chosen as one of the five local No-Profits to be a benefactor of the 2019 Mayor's Cup. The annual fundraiser golf tournament is being held at the Lone Tree Golf and Event Center, 4800 Golf Course Road, Sunday, June 2nd.
Sign ups are at www.lonetreegolfcourse.com. Or if you would like to know more about the tournament or print out the entry form here you can also.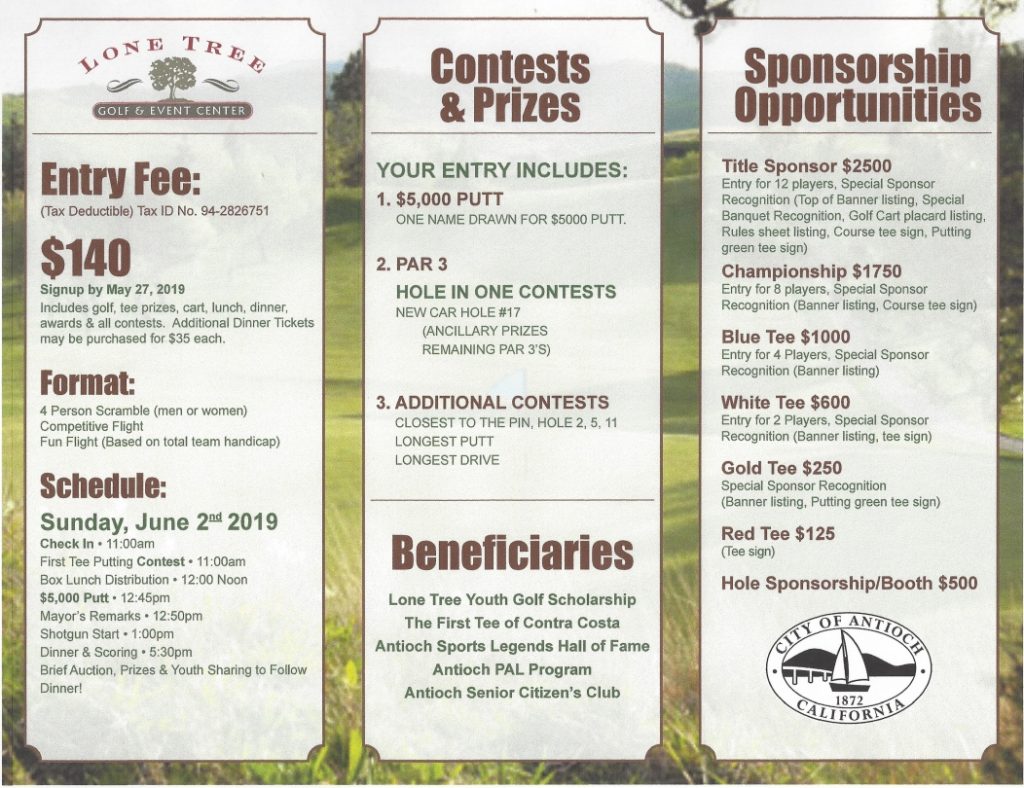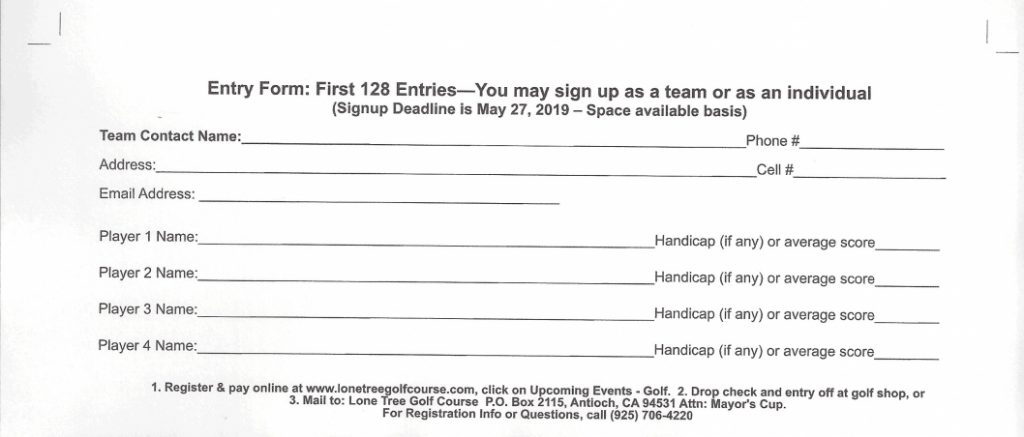 May 27, is the deadline. If you decide to play or to put a foursome together be sure to let the Lone Tree Golf know you saw this at the Sports Legends website. Our being selected to be a participant is due to our ability to help with the tournament with golfers, raffle prizes and helping out on the day of the tournament. This years ASL Mayor's Cup Committee is Eddie Beaudin, Gary Bras, Kay Power and Tom Lamothe. If you would like to volunteer for this fun event contact Tom Lamothe at 925-639-2536.