2008 Hall of Famer Greg Glod Shares His Thoughts About Playing Little League Baseball in the MId-1960s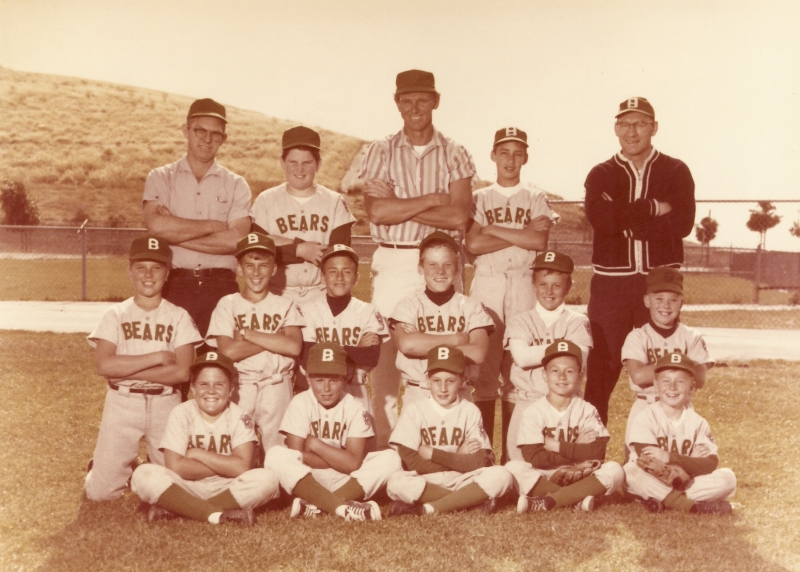 2008 Hall of Famer Gregory Glod's thoughts on Antioch Little League in the 1960s.
Several weeks ago some of my dear old friends who I grew up with in Antioch were posting some of their Antioch little league team photos from the mid 1960's on Facebook. This initialed some great conversation of the fond memories of the years of our youth growing up in that wonderful small town on the Delta. Many people began to join in and there was good spirited banter about who had the best team back in the day, was it the Rockets, Grenades, Chargers, Gladiators Comets, Jets, Kings, Vikings, Fireballs, Spagetts or Sputnik's. I had to remind them all that it clearly had to be the famous Beswick Bears! I was amazed how special Antioch Little League had remained in the lives and cherished memories of my generation We all remember the excitement of the tryouts at the Fairgrounds, the draft day, waiting nervously for the call to see if a team had drafted you, the parade, opening day, the East West playoff, and all of us being bused to Candlestick to see the Giants play on Little League Day. How exciting it all was! I became a Giants fan for life.
What this all made me realize how important Antioch Little League and other youth leagues helped shape our character, through team work, completion, sportsmanship, friendships and a lifelong love for the game. It was clear that it had a great impact on my generation and generations to follow. Fortunately young girls can now also play on those "Fields of Dreams."
Antioch has always been known as a great sports town as evidenced in our outstanding Sports Legends Hall of Fame. We know of all these great Antioch athletes from many sports over many decades that have been enshrined in the Sports legends. The question is, how did the magnitude of this sports excellence come out of one small California town?
I believe I have the answer to this question. The foundation of this success is directly links to a special group of people. As children, they lived through a great depression, as teenagers they were asked to fight in the greatest of all wars in the Pacific and Europe. They saved our Nation, our culture and world freedom. They fought in a Korean War a Cold War, made the greatest generational advances in science, technology, medicine and put a man on the moon! They deserve every right to be called the "Greatest Generation"!
However, one of their greatest achievements was after returning from a horrific war was how they finally found peace was in raising their families with love, kindness, security, happiness and love. They did all they could to make their community a better place live, they were invested. They did this in towns all across America and they clearly did this in a small town on the Delta called Antioch, because I am a living witness to this fact.
These were the men and women who in started the Antioch Little league. They did this to make our lives happier and develop of love of sports. They provided us with the opportunities they never had. They were the people who worked long hours in the paper, steel, canneries, construction, and chemical factories. After work they were never too tired to work on maintaining and building a new field on evenings and weekends, coaching, supporting and sponsoring to ensure the success of the Antioch Little League and the joy it brought to us all. The Greatest Generation as always did it right and 63 years later Antioch Little League flourishes for all the following generations to enjoy. They too one day will post their little league team photos and share all their wonderful memories etched in their minds forever.
May those wonderful men and women who made this all possible never be forgotten and their memory live on forever.