AHS and DVHS Senior Athletes Continue Athletic Careers at 4 Year Colleges
By Steve Dulas, Sports Legends staff writer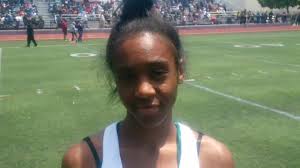 ANTIOCH – The presence of Antioch athletes will be felt across the country next school year, as a handful of athletes from Antioch and Deer Valley high schools will be continuing their athletic careers at four-year colleges.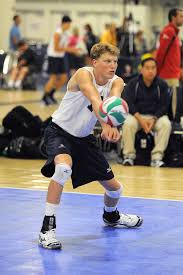 Two members of Antioch High's football team are moving on, offensive lineman Jonathan Gayton and defensive end Michael Gray.
Gayton, 6-foot-3 and 305 pounds, signed his letter of intent to play for Bethany College, an NAIA school in Lindsborg, Kansas. Gayton, who started at center for the Panthers, was a three-year starter, and as a senior was first-team All-Bay Valley Athletic League and a team captain. Paul Hubbard, Bethany's first-year coach, said Gayton has great quickness with his feet and hands, giving him a strong positive upside.
Gray, 6-2 and 220, who was a two-way starter at fullback and defensive end, and had a big impact both ways, will play for Western New Mexic o University, a Division II school. He was moved from linebacker to defensive end after four games and ended the season with a school-record 20 sacks. On offense he ran for 276 yards and seven touchdowns, and was a devastating blocker. He usually paved the way for sophomore Najee Harris, helping him shatter school single-game and single-season rushing records.
Though he was also a standout linebacker, Iosefa Papalagi will wrestle in college, at San Francisco State. Papalagi twice finished sixth at 170 pounds in the North Coast Section championships as a senior and seventh at that weight as a junior. He joins one of the top NCAA Division II program in SF State, which last season finished fourth in the NCAA D-II West Super Regional. Also an exceptional student, Papalagi will graduate near the top of his class at Antioch .
The most acclaimed recruit in this year's graduating class is Deer Valley volleyball player Jordan Ewert. The two-time East Bay Player of the Year accepted a scholarship to Stanford before leading the Wolverines to a 41-2 season which included their ninth straight BVAL championship, a third straight NCS title and a berth in the CIF Northern California championship match, against St. Francis-Mountain View.
Sprinter Brianna Guillory, who ended her prep career in superb fashion, will take her skills as a track athlete to the University of Iowa. Guillory was second in the 400 meters at the CIF State track championships with a personal-record time of 54.29 seconds, after taking second in the NCS Meet of Champions in 54.64. She won the 200 at the MOC in 24.20, after winning the 200 (24.55) and taking second in the 400 (55.58) in the NCS Tri-Valley meet.
Steve Dulas wrote about numerous Sports Legends Hall of Fame inductees during his 13 years as an award-winning sports writer for the Antioch Ledger. You can reach him at steve.p.dulas@gmail.com.