As A Non-Profit, We Rely On Your Support!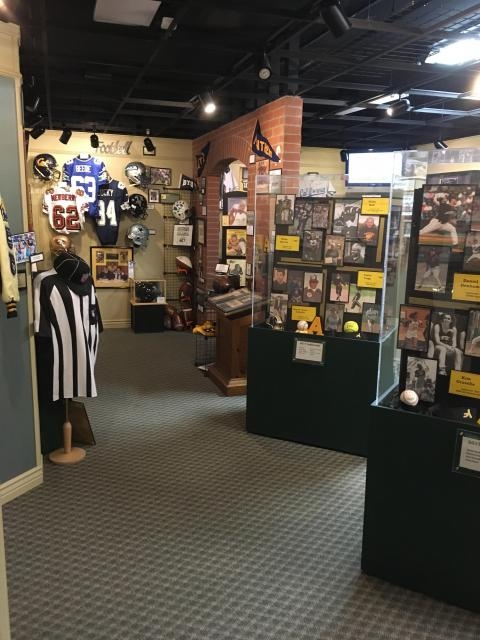 2020 Antioch Sports Legends Fund Raising Drive
Like many organizations, The Antioch Sports Legends has been impacted by the COVID-19 crises and our state and county health guidelines. Since March the museum has been closed, and in May, the Mayor's Cup was canceled and later, the unprecedented decisions of canceling the Alumni Golf Tournament and Induction Gala was announced. By cancelling our events, we have a short fall in our revenues and as a non-profit, we rely heavily on these events as they are our fundraisers as well. We know these unprecedented times are challenging for everyone, but ask that those that are able too, please make any size of donation you comfortably can. We greatly appreciate your generous support.
To make a donation, please make your secured contribution by pressing the donation button below or by sending a check to: Antioch Sports Legends, PO BOX 1033, Antioch, CA 94509. For your contribution we will post your name in the appropriate level below and on our Social Media platforms. (If you wish to remain anonymous please email us at sportslegends@comcast.net)
We sincerely appreciate your generosity and support.
Together, we're stronger!
Hall of Fame Sponsors: $3,000.00 +
Most Valuable Player Sponsors: 1,001.00 – $2,999.00
 Leo Fontana Family Foundation   
 James T Clay CPA 
Hurd Family Charitable Giving Fund 
Triple Crown Sponsors: $1,000.00
Anonymous HOF 2010     
Paul Lamothe
Mike Perry Real Estate 
Bill and Joyce Snelson HOF 2010
Grand Slam Sponsors: $500.00 – $999.00
Nathan Bingham
The Boccio Family Trust
Craig and Paulette Carson HOF 2015
Alfred Jones and Rich Jones HOF 2011
Orton Development
Stephen and Marian Parks HOF 2015 
Ron and Claudia Pritchard HOF 2007
Redwood Painting • Winter Chevrolet      
All-Star Sponsors: $100.00 – $499.00
Robert Abraham
Stephine Anello
Arrowhead Towing
Antioch Opticians 
Randy and Gayle Autentico HOF 2012
Beswick Insurance • Kenneth and Tami Bilbo  
Randy Crase 
Kenneth and Elaine Fowler
Scott Freier HOF 2013 
Robitoy Farquhar 
Justin Hutchins 
Jeff Juhala
Shirley Magana-Mello 
Michael and Vickie Sagehorn 
Twin Rivers, Dale Manning 
William Pillon HOF 2019  
Reliable Mobile Automotive  
Gene "Butch" Rounsaville HOF 2007
Bob White HOF 2009
Melissa Young HOF 2019  
Friends of the ASL up to $99.00
Our 501 (3) (C) tax ID number is TIN # 94-2457532
If you would like to make a donation, do so here-