Museum Closes to Install 2023 Hall of Fame Displays September 20th through Saturday, October 7th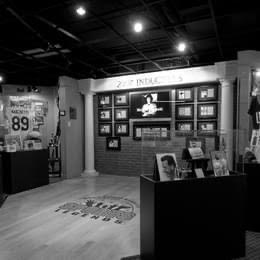 For the 15th time* in the storied history of the Antioch Sports Legends Hall of Fame, Sports Hall closes its doors in preparation to honor a new class. Yes, the photo displays of that amazing class of 2022 with JUNCO Freshmen of the year Robin Hunte, Community Leader favorite Gloria Martin, 1987 NCS second place golfer Sam Raines and two-time State Wrestling Champion Malinda Rippley will be carefully removed to make room for another stellar class; the Class of 2023. If you somehow missed the Class of 2022 members, here you go. Congratulations once again Class of 2022!
The museum will be closed Wednesday, September 20th and reopen Saturday, October 7th from 1-4.
You're welcome to join us Wednesday, October 4th for our monthly General Meeting at 1500 W 4th Street in the Beede Room from 5:00-6:00pm.
Be sure to return to The Sports Legends website for the 2023 Class members photos and bios Saturday, October 7th.
* If you're a fan of the ASL, you'll know the 2023 Class is the 16th HOF Class, but as we were not open at the time of the 2007 inaugural class, we didn't need to close!