Buy a Brick Today and Support the Antioch Sports Legends Museum!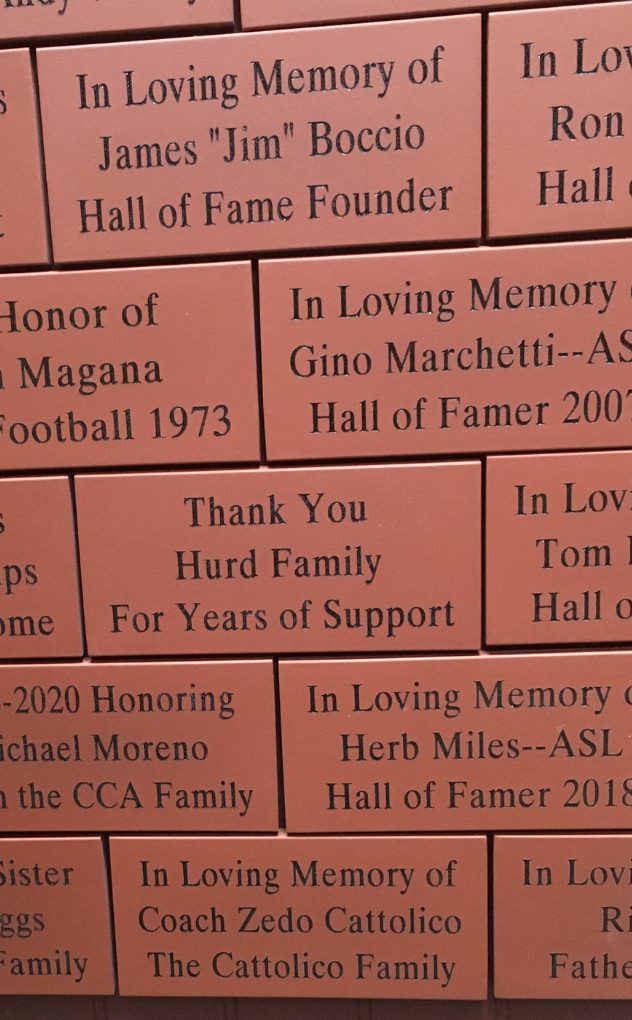 If you would like to support the ASL, purchase a brick today to commemorate your family, special event, loved one, milestone, etc.
If interested, click here for a brick form. The brick wall is at the Antioch Legends Museum North entrance in the lower level of the Antioch Historical Society Museum, 1500 W 4th Street, Antioch, CA 94509 Call 925-639-2536 if you have any questions.