Antioch Sports Legends Re-apply to the Antioch Community Foundation for 2021 Grant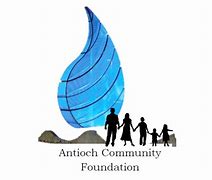 The Antioch Sports Legends, along with other non-profits will be re-applying in 2021 for a grant from the Antioch Community Foundation. Thank you once again to Antioch Community Foundation Board of Directors and President Keith Archuleta, for our grant request being approved in 2020! We're so grateful to be one of the non-profits to have been selected. Our fingers are crossed that the ASL will be approved again!
If you are interested in supporting the Antioch Sports Legends during these difficult times, please send your donation to Antioch Sports Legends   PO Box 1033 Antioch, CA 94509. All amounts are accepted!
Or make an online donation-
Our 501 (3) (C) tax ID number is TIN # 94-2457532
If you would like to make a donation, do so here-