Historical Society to dedicate Red Caboose November 18th!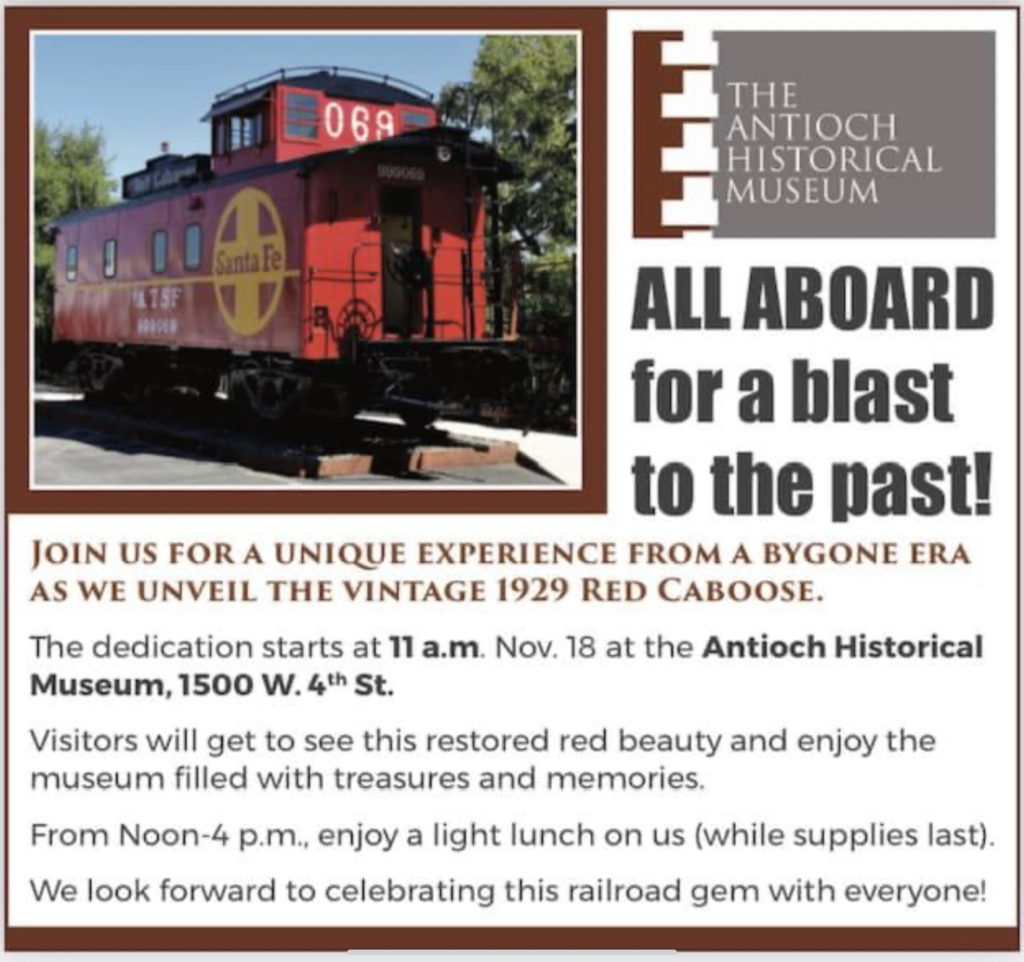 "Our committee has worked 19 Months on making the CABOOSE A Reality!" Antioch Sports Legends Co-Founder Eddie Beaudin excitedly wrote in a recent email.
And now you can see the fruits of this committee's hard work!
Be sure to make plans to attend the Historical Societies' new display's dedication on November 18th at 11:00am. Afterwards, drop by the Antioch Sports Legends to see the 2023 Class of Inductee's displays. We'd also enjoy sharing with you Antioch's 130 years of sports history!
For more details, see the flyer on left side of page.
Antioch Sports Legends Hall of Fame, Inc., Antioch Sports Legends Class of 2023, Antioch, California,