Alumni Golf Tournament Sold Out!
After Tournament Buffet Dinner Tickets Are Available!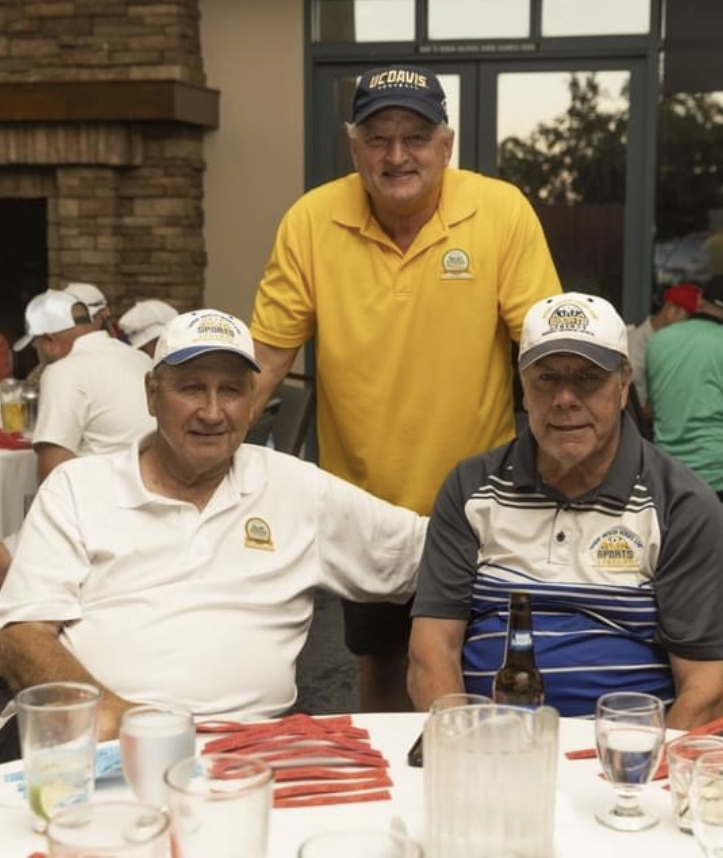 The Antioch Sports Legends Hall of Fame Induction weekend tees off with the annual Alumni Golf tournament and buffet dinner on Friday, October 6th. Golf registration is at 10:00am and tees off at noon.
Committee Chair Mike Shaw reports, the tournament has sold-out but there are buffet dinner tickets for after the tournament available here at the Lone Tree and Event Center Golf Course golf course website. Dinner is served around 6:00pm.
Shaw goes on to say, "This year 10 inductees, either individual or team, are signed up to play that day. They will be joined by 20 alumni. Following golf, we will be hosting a buffet dinner at the golf course for $40. (Click link above for tickets) We have a set of raffle prizes and silent auction lots that I think will be very attractive this year!
This includes golf packages at Lone Tree and Discovery Bay Country Club, Dinner and Show (Smith's Landing, El Campanil) packages, Dining Experiences (Mecca, Mac's Old House, Celia's), Great Outdoors Package (cooler, Bluetooth speaker, refreshments!), as well as fun packages for the family (Delta Bowl, Trader Joe's) and adults (Martini starter kit, Antioch Lemonade!). There also golf packages at Lone Tree and Discovery Bay.
The buffet dinner gives alumni, new inductees, family, and friends an opportunity to gather to renew old friendships and establish new connections in a much more casual setting than the Gala Dinner on Saturday. Golf concludes approximately at 5:00 and dinner is served at 6:00.