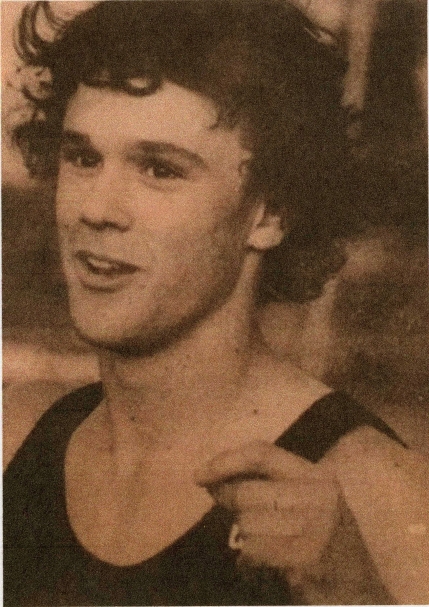 Track & Field
Raising the bar to a new level isn't just an expression for Mitch Mikula.
The 1984 Antioch High graduate became one of the best high school pole vaulters ever in the East Bay Area, despite not competing in the event until his sophomore year.
During his junior season, the 5'6" 145 pound Mikula placed in the North Coast Section (NCS) 3A.
During his senior season, the sky was the limit. Mikula placed fourth in the California Interscholastic Federation (CIF) state meet—one of three Antioch athletes to achieve such a feat in 88 years. He also won the NCS title, and was second in the NCS Meet of Champions.
That year, Mikula first tasted the rarified air when he cleared 15 feet for the first time in a dual meet against Concord as a senior. But it didn't seem it would be that way. Mikula's season was in jeopardy when he injured his foot during the Diablo Valley Athletic League (DVAL) championships. Under a hardship filed by Antioch coach Willis Ball, Mikula beat the meet champion in a jump-off to earn a place in the NCS trials. He vaulted to second in the All-Time East Bay rankings when he cleared 15 feet, 4 inches to win the NCS meet, more than two feet more than the second- and third-place finishers and set a meet record.
Mikula also placed second at the Meet of Champions and fourth in the Northern California championships. He cleared 15-2 at that meet, but needed a jump-off with Dean Starkey of James Logan to secure second place and a berth in the CIF State Championships.
"In the jump-off, I really didn't want to go against Starkey, because we've become pretty good friends," Mikula said after the meet. "But if it's him or the state meet, I'll take the state meet."
Mikula's performance also helped Antioch take second at the NorCal team standings. He had knocked the bar off during his attempt at 15-6 in that meet, but cleared that height in the state championships.
"I was almost going to settle for fourth place," Mikula said. "But I wanted to win it." His mark of 15-6 still stands as a school record 32 years later, and held up for three years as the best vault in the East Bay.
Mikula competed for three seasons at Cal Poly-San Luis Obispo, topping out at 15-6.
Along with his athletic accomplishments, Mikula was near the top of his class at Antioch, and was named the "Outstanding Computer Student". That helped guide his career path. Mikula went on to become Vice President of Software Development at a software company in Texas. He has been married 14 years and has 5 kids. Though he no longer vaults, Mikula has competed in two marathons.