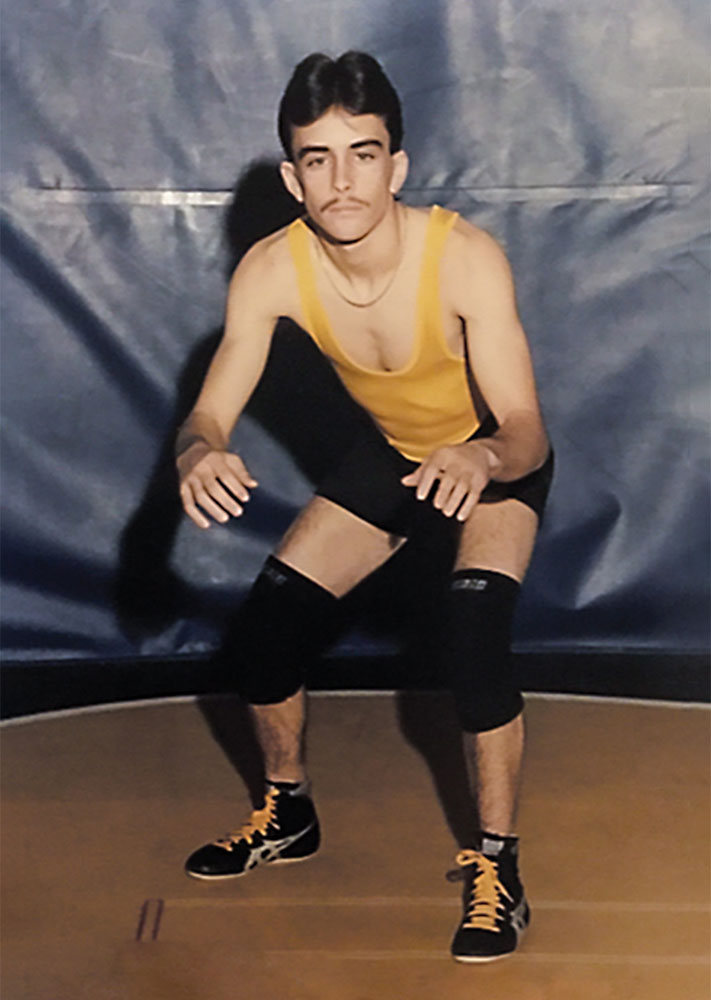 Wrestling
Bill Pillon becomes the sixth member of the 1988 AHS Wrestling team that won the California Interscholastic Federation State Championship title to be enshrined in the Antioch Sports Legends Hall of Fame joining teammates Jason Verduzco (2011), Anthony Camacho (2013), Casey Rhyan (2014), Patrick Sweeney (2015) and Sean Ponce (2018) as inductees. Coach Steve Sanchez was inducted in 2007 and the team was inducted in 2010.
Pillon was a three year varsity wrestler at the 98 pound division capping off his wonderful career with a stellar senior season where he posted an awesome record of 34-7 ending his career at AHS with a spectacular 65-18 record. Bill finished first at some to the top wrestling tournaments in the state his senior season of 1988, winning at San Marin, Overfelt, Bellarmine and taking third at the very prestigious Sierra Nevada Classic in Reno that featured wrestlers from all over the Western United States.
He was crowned Champion at the Diablo Valley Athletic League Meet leading the Panthers to a team title and advanced to the North Coast Section Championships. At the North Coast Section Championships Pillon went undefeated into the finals where he took runner-up and again led his Panther teammates to a Section title. It was then on to the CIF State Meet where Bill led off the tournament at the 98 pound division and wound up with a stellar fifth place finish. Pillon amassed 13 team points that would contribute greatly to the Panthers total and putting them over the top in the team category bringing home the State Championship to Antioch.
Pillon also enjoyed fabulous success in the classroom earning Academic Block "A". He currently resides in Roseville and has three children; Alexandrea, Joy and Jordan.